St Abbs Diving with Pathfinder
PATHFINDER HAS A BRIGHT YELLOW HULL WHICH MAKES IT EASIER FOR DIVERS UPON SURFACING TO SPOT.
Pathfinder is moored at St Abbs which boasts fantastic underwater scenery and is home to Scotland's only Voluntary Marine Reserve. Skipper Paul is an experienced diver with strong links to BSAC, SAA, Padi & SSAC. He has been diving at St Abbs since 1997 and his boat, Pathfinder, is a Blyth Catamaran which is fully licensed to carry 12 passengers. There is a wheel house at the front of the boat and it has twin Perkins M185C engines allowing a cruising speed of 10 knots. Pathfinder operates under the MCA's code of practice and is fully insured. All modern safety equipment is onboard including oxygen and individual life-jackets for each passenger. Bathroom facilities are also available for your added comfort. BOAT: Pathfinder
Moored at St Abbs Harbour
AVAILABLE CHARTERS
Whether above or below the water you will not be disappointed, with views ranging from the historic ruins of Fast Castle to a glimpse of minke whales and dolphins breaching the seas.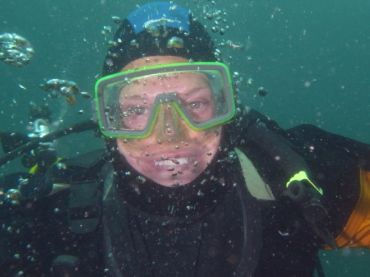 Diving
Pathfinder dive charters depart from St Abbs Harbour which is one of the best dive locations in the UK.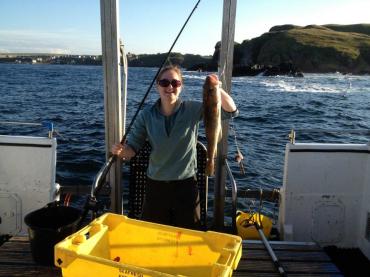 Fishing
We welcome up to a maximum of 10 anglers on our sea fishing trips. These are hugely popular.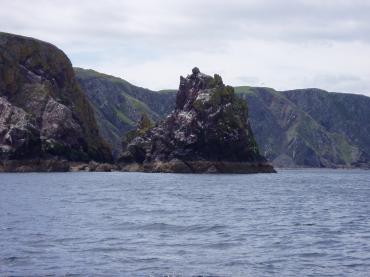 Scenic Tours
Enjoy a cruise along the Berwickshire coast line and see the spectacular sites this area has to offer.
SKIPPER
Paul's passion is diving
Paul is a member of the independent St Abbs Lifeboat crew and has also just completed a top rate first aid course.