Just a few of our favourite dive sites
SKELLY HOLE (0 - 25M)
Skelly Hole is a sheltered bay surrounded by cliffs and rocks where the walls are covered with kelp, soft corals, sponges and anemones. A sandy channel leads to the Skells, an area with huge boulders covered in soft corals and gullies covered in anemones.
BLACK CARRS (8 - 30M)
Black Carrs are a group of rocks north of St Abbs. The site includes a confusing jumble of very large boulders with diverse marine life including anemones and dead men's fingers, congers and often wolf fish.
BRANDER POINT (27M)
Brander Point can't be missed, it runs out from the shore down to a depth of 27m. The best diving is to be had along the undercut head wall that runs round the point into the next bay. The walls are covered in soft corals, anemones, and starfish. Ballen wrasse are also a common sight.
FAST CASTLE
Fast Castle, along with its remote and wild setting, remains a largely unexplored dive site. It is alleged that there is a fortune in Spanish gold hidden in a cave beneath the castle! The diving along the numerous offshore reefs and headlands is stunning.
THE BARNYARD (5 - 15M)
This is a very popular shallow dive which is suitable for novice divers especially. You will be surrounded by sea birds before your dive and there will be a few swimming past during your dive.
TY'S TUNNEL (5-20M)
As the name suggests, it's a great swim through a tunnel which has plenty of life in the various nooks and crannies. You can only enter this tunnel on high water.
ANEMONE GULLY (10 - 25M)
Is an excellent place to see anemones. This is a really good dive site by virtue of the vast colours and the variety of marine life is outstanding. Also watch out for the guillemots looking for lunch!
All the beauty of the sea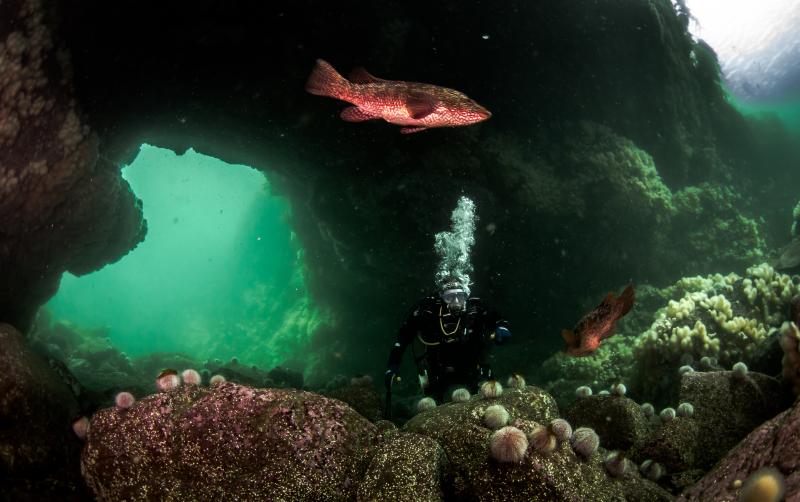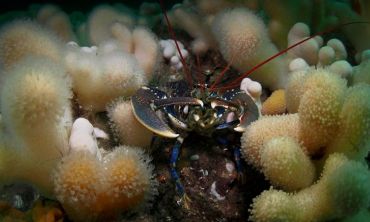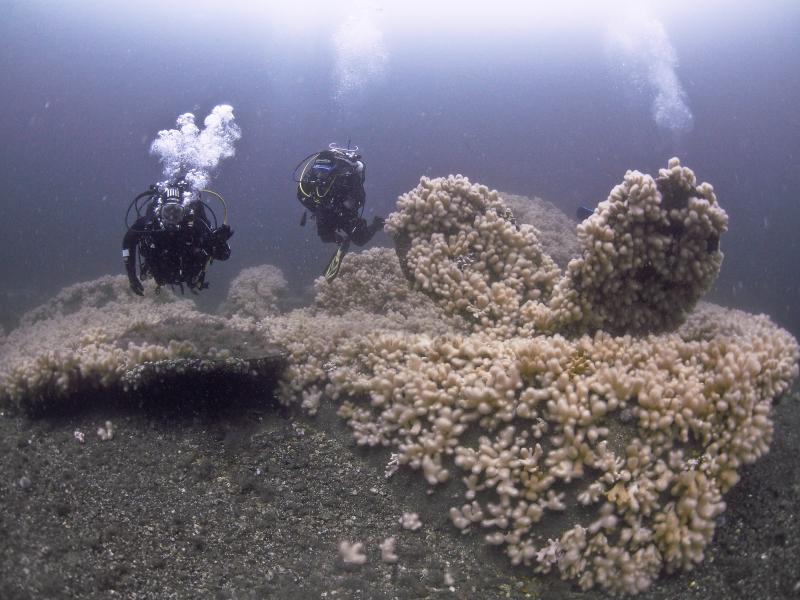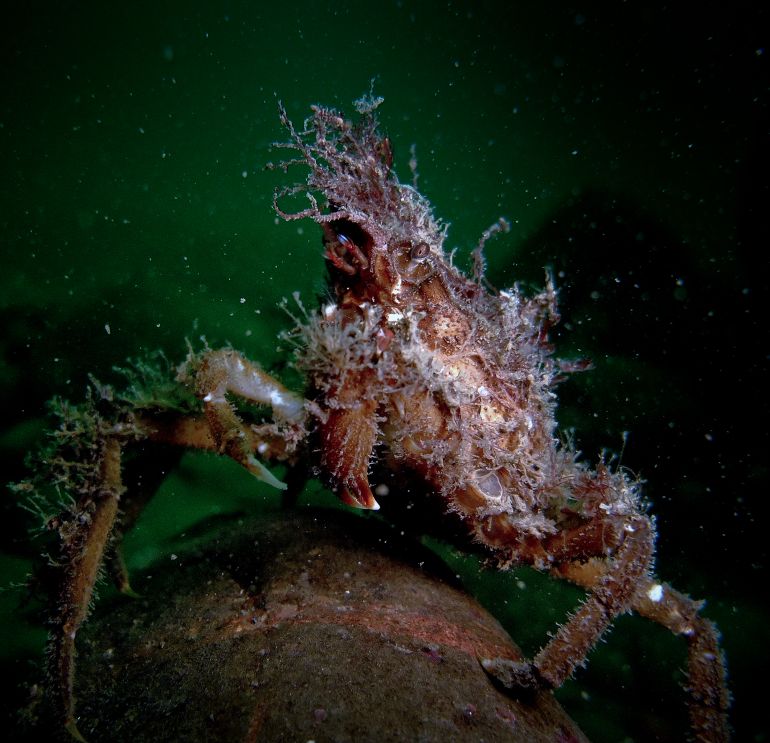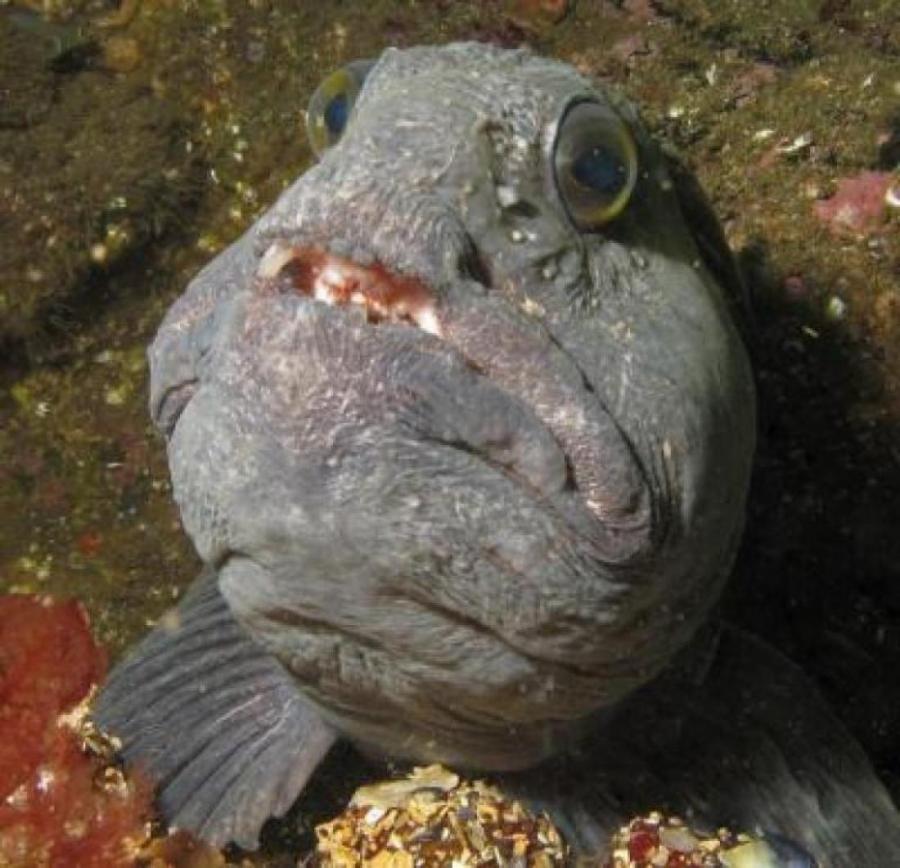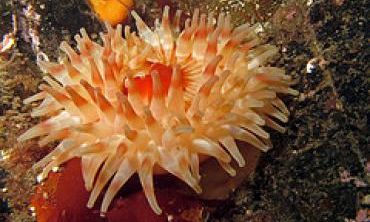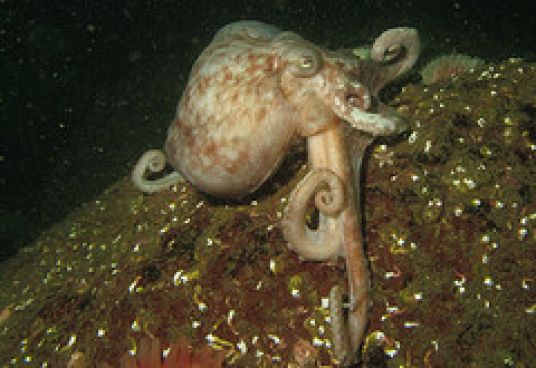 "Great diving with Pathfinder! I highly recommend Paul's boat and his services as dive skipper. Being a diver himself, Paul knows where the best diving sites are in and around St. Abbs and where to dive the best reefs. While Paul has a very relaxed and accommodating attitude, he also takes seriously the safety of his divers. Pathfinder has ample deck space and tail lift that really makes getting back on board a breeze. Having a compressor on board means you can make the most of the day."
- Paul Bury / Diver